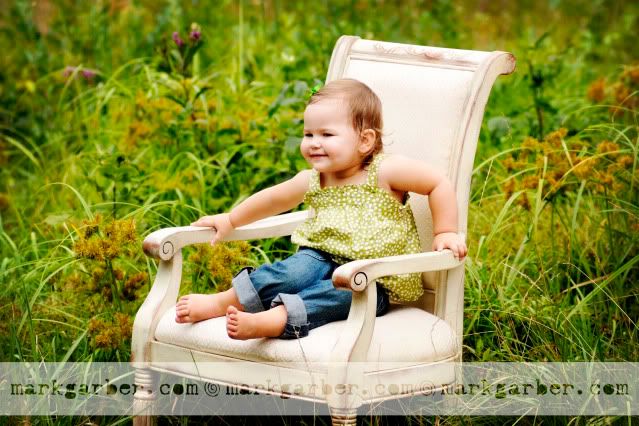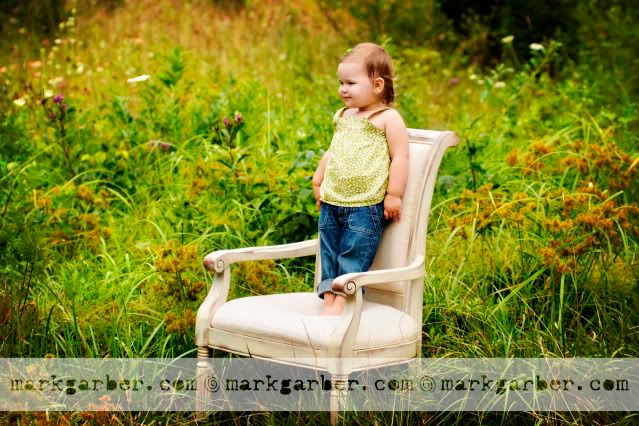 I think we picked the hottest day of the year to photograph Charlie, but we wanted to get some summer pictures in before it was too late. Charlie was even sweating by the time it was done so you know it was hot.
Mark thought I was a little nuts when I told him I wanted to take a chair to the park...especially the far end of the park where the grasses aren't mowed. Nothing like hiking through the woods with your furniture in tow. The photographs turn out great so mommy is happy if nothing else.
The orange sucker was courtesy of grandma, which helped keep Charlie a little more subdued. But, as you can see she still wiggles around a bunch. Hard to believe she is almost two now. I can't stand that she is growing so quickly!